Well-Organized The Car And Place Well The Handbag!
Never Fall Down The Stuff!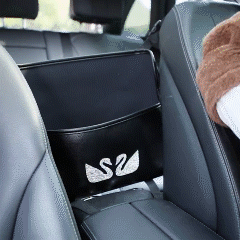 The Car Seat Storage and Handbag Holding Net is designed to help you store and organize extra items like bags, documents, snacks, phones, or any valuable items that you need most to keep them neat and easy to reach.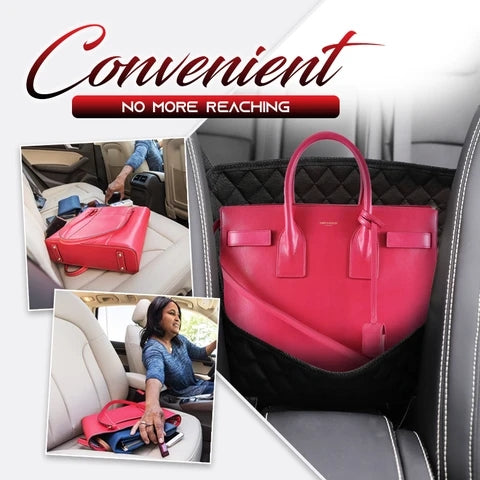 The standard is made from high-quality nylon, flexible, and lightweight material. Advanced is made from premium leather that is strong, durable, and waterproof. Both interior designs are clean, accessible, and will not take space on your back passenger seat.
Features
Extra Space and Storage
It completely covers the gap between the front two seats and makes them extra storage. It can stretch and fit perfectly based on the different spaces between the driver and the passenger seats of various car models.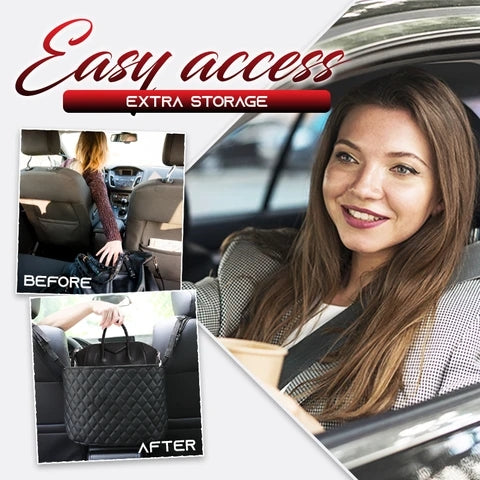 Can Be Pet Barrier
A thickened nylon with strong flexibility, it can also serve as a special barrier that prevents your pets in the back from disturbing you while you're driving.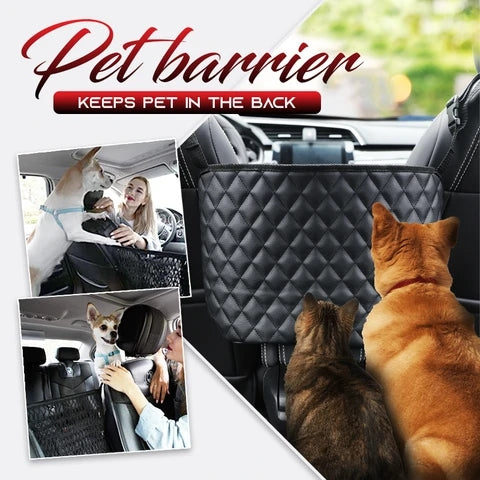 Safety Driving
It helps reduce and prevents distraction while driving by providing easy access to your belongings without taking your eyes off the road. Eliminating the need for inconvenient purse placement at your passenger's feet.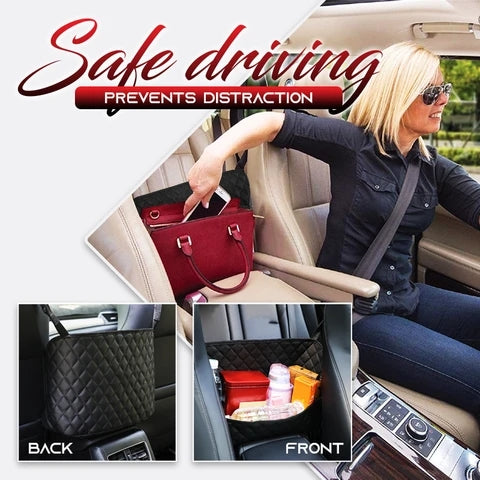 Simple Installation
Very easy and simple to install, no need to drill or stick. It just takes less than a minute with the long enough adjustable 2 top and 1 bottom stretchy rope covered over the console armrest box.
Compatibility
Mostly compatible with the front opening armrest box, some car consoles don't fit for this item, such as Side Open Armrest Box, No Armrest Box, Double Open Armrest Box, Sports Armrest Box.